Used Pallet Rack – Varied styles and sizes!
Call for Quantity and Pricing while supplies last!
Walk-ins Welcome!
Open 8:00 a.m. to 5:00 p.m. Monday through Friday
Visit our 3 acre facility 
where we have the largest inventory in the area.
With an inventory running between $500 thousand and $1 million including 10,000 beams alone, we have a wide range of
Hard-to-Find styles and sizes.
ILO. ILN and Universal styles
Bolt together Structural Rack
"C" Series Rack (aka Republic and Keystone)
Pacific Rack
SpeedRack
Unarco T-Bolt
Sammons
FastRak (aka "Baby Rack")
Penco
Glen B Mohr
Frick Gallagher
To help you determine what style you have we have attached a 'Pallet Rack Guide' here
All used products are subject to prior sale.
Call Today 1-800-471-7225
Ask about other pallet rack sizes and styles that you may need.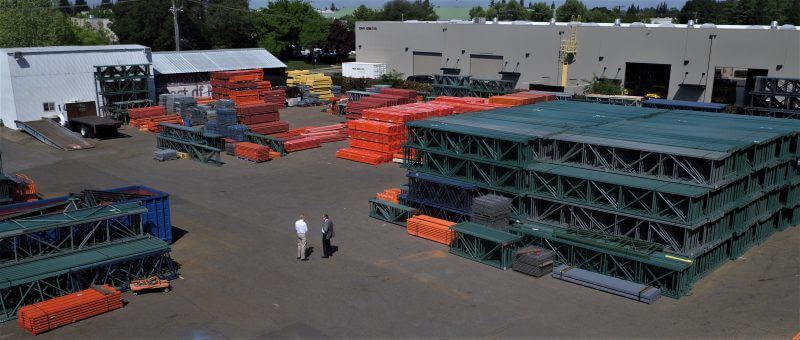 ————————————————————-
Used rack in Acquisition!
Call today to get information
on other used rack offerings.
1-800-471-7225